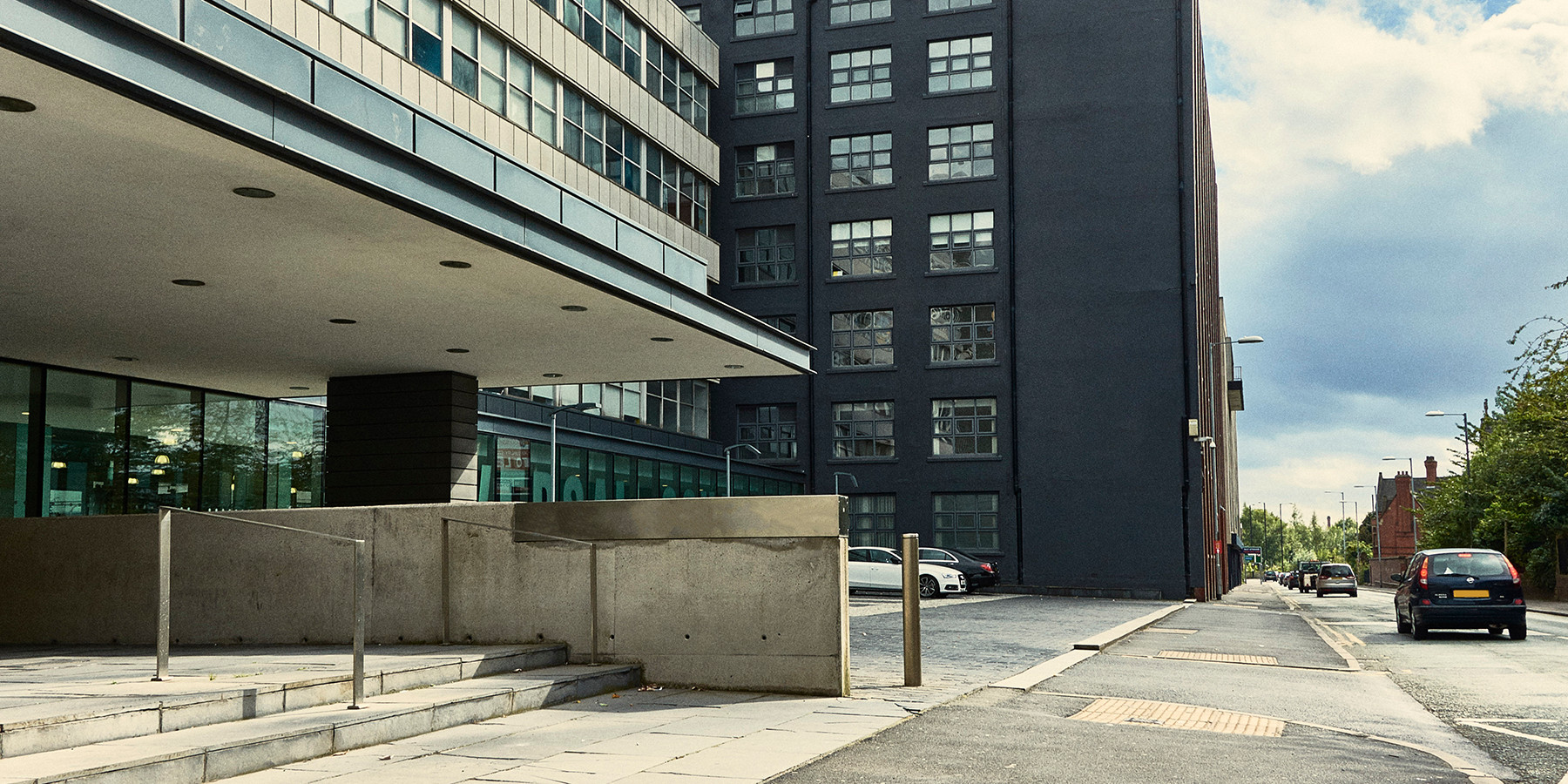 Location
Universal Square is located on Devonshire Street North, Ardwick, M12 6JH. Being less than
1.5 km from the City Centre of Manchester the site is very accessible and can be reached by a variety of means including private car, public transport and on foot.
Walking: Approx 15 minutes from Piccadilly station.
Plan your route to M12 6JH with www.walkit.com
Bicycle: Secure cycle storage facilities and showers are available.
Bus: A wide number of bus services stop within 500m of Universal Square.
Rail:  Ardwick Station is located less than 150m from the main entrance.
Metrolink:  Piccadilly Station is the nearest stop.
See www.tfgm.com for further public transport details.
Car: Tenant parking plus a short term visitors' car park on site.
Plan your route to M12 6JH with www.theaa.com/route-planner/index.jsp 
Taxi: Undercover taxi drop-off point by the main entrance.
Free Shuttle Bus: Available for tenants between Universal Square and Piccadilly Station continuously from the hours of 07:30 – 09:30 and 16:30 – 18:30 Monday to Friday.
Book rooms & parking
Important meeting? From parking for your clients or a meeting room for you all, our reception team are here to handle the details. Call 0161 275 9292 or book here.
Find out more